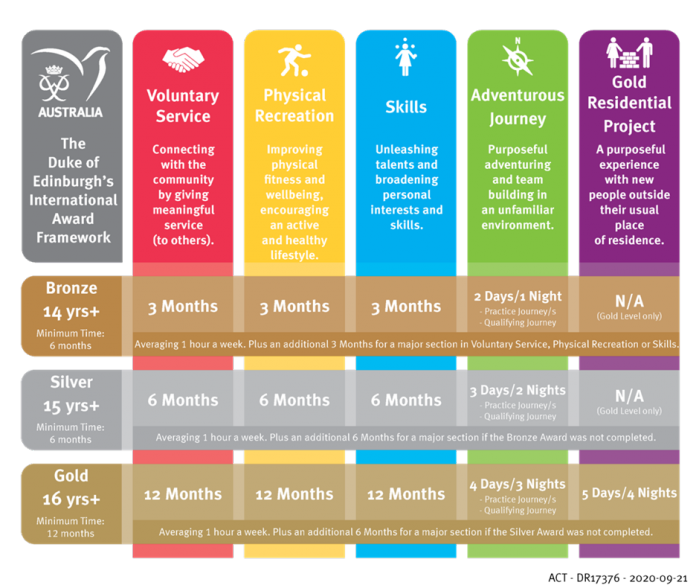 The Duke of Edinburgh's International Award is new to Ellenbrook Christian College for 2022. The Award  is a development program that encourages young people between the ages of 14 to 24 to explore their full potential and find their purpose, passion and place in the world.
In 2022, all Year 9 students have been invited to participate in the Award at the Bronze level, and 20 students have taken up the challenge and begun logging their journey. We are excited to see them embrace the program and show enthusiasm for learning in the areas that they have chosen. Many are on track to complete their Bronze level by the end of the year and are keen to work towards their Gold level by the time they graduate.
The Award is separated into three levels; bronze, silver and gold.  Since the Award's launch nearly 60 years ago, it has inspired more than eight million young people to transform their lives. By creating opportunities for young people to develop skills, get physically active, give service and experience adventure, the Award can play a critical role in their development outside the classroom. It also allows their achievement to be consistently recognised worldwide, giving young people unique international accreditation of their experiences.
If your child is interested in taking part in this amazing opportunity, please get in touch by emailing Kerry Martin (kerry.martin@ellenbrook.wa.edu.au) or contacting the College directly.